Pos:
Company
>
Common Problem
>
What equipment is needed for rock slab processing? Rock slab cutting machine manufacturer
NEWS CENTER
Present the latest real-time information for you
What equipment is needed for rock slab processing? Rock slab cutting machine manufacturer
time : 2021-06-08 21:31
views : 1
In recent years, rock slab materials have been popular in the market. Whether it is interior decoration or home furnishings, you can see rock slab products. So, how are these rock slab products produced and processed? To turn the slab into the decoration material or rock slab table, etc., we need to use processing equipment such as a rock slab cutting machine. Hongyun Ceramics Machinery has focused on the production and development of rock slab processing equipment and ceramic processing equipment for many years. We take every detail seriously to ensure the quality and performance of each processing equipment, and provide high-quality after-sales for ceramic tile processing shops or factories all over the country. Welcome customers and agents to visit the factory. So what machine dose Hongyun machinery factory have?
   1. 3200 type rock slab CNC double-blade bridge cutting machine: used for cutting rock slab materials, the double-blade cutting effect is good, it does not collapse, and the maximum can cut 3.2 meters width of plates.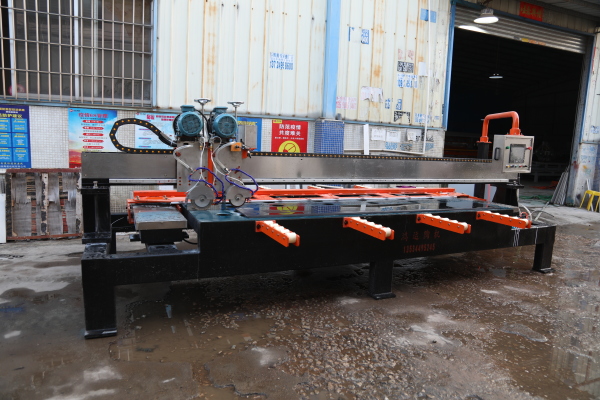 2. Hongyun HS-4020AC five-axis waterjet: It can realize large-angle inclination cutting, inclination compensation, and realize the complete vertical five-axis linkage of the cutting parts. The cutting head can realize 360°unlimited rotation around the Z axis, and the cutting angle is 0- 60 degree.,and can cut all complex craft patterns.
  3. Hongyun HY-3200 automatic seamless chamfering machine for rock slab: It can chamfer seamlessly from 15-45 degrees, without porcelain chipping, no size head, edge grinding, slotting, and countertop basin splicing.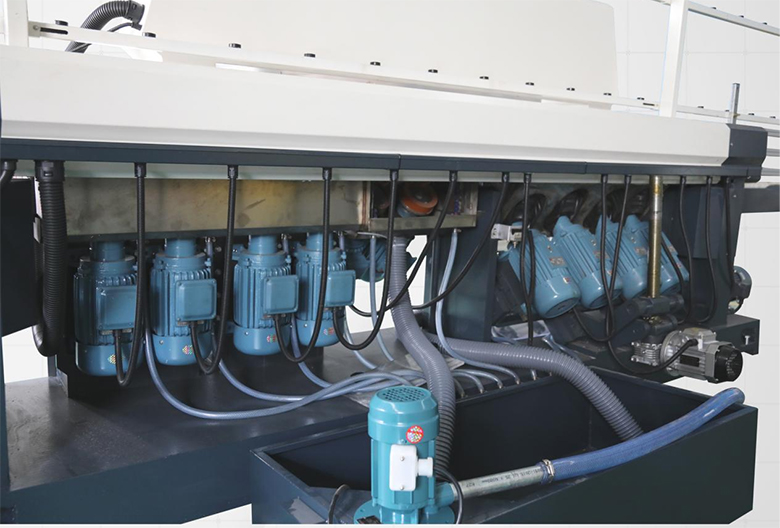 4. Hongyun 2100 type rock slab special-shaped edge grinding machine: special-shaped edging, rounded edging, chamfering and polishing, and internal round polishing. Mainly used in rock slab table/coffee table/cookware/wash table and other special-shaped edging of countertops.
"HongYunTaoJi" is a brand of Foshan Nanhai Hongyun Ceramic Machinery Co., Ltd. Its address: No. 1, Third Industrial Zone, Baishaqiao Village, Shishan Town, Nanhai District, Foshan City, Guangdong Province,China. If you have a demand for rock slab processing equipment in the near future, please contact Our online customer service, can also place orders online, which is convenient and fast. If you want to go to the factory for on-site investigation and consultation, please also contact our staff and make an appointment for the door-to-door time. We will serve you wholeheartedly.