Pos:
Company
>
Industry News
>
Where is the rock slab processing factory—Foshan rock slab processing machinery factory
NEWS CENTER
Present the latest real-time information for you
Where is the rock slab processing factory—Foshan rock slab processing machinery factory
time : 2021-05-29 16:35
views : 11
Nowadays, the rock slab is gradually integrated into the modern home, many families will decorate home with rock slab material,such as the rock slab background wall, rock slab dining table,rock slab cabinet and bathtub, because the unique characteristics of the rock slab are better than those of the ceramic tile.

As we all know, the rock slab is made of a kind of special natural material. Its texture is hard. It is more scratch resistant than natural stone and quartzite. It has high density, impermeability, acid and alkali resistance, corrosion resistance and grade 5 super antifouling. So in the processing of this kind of plate, we need to use its special equipment for processing.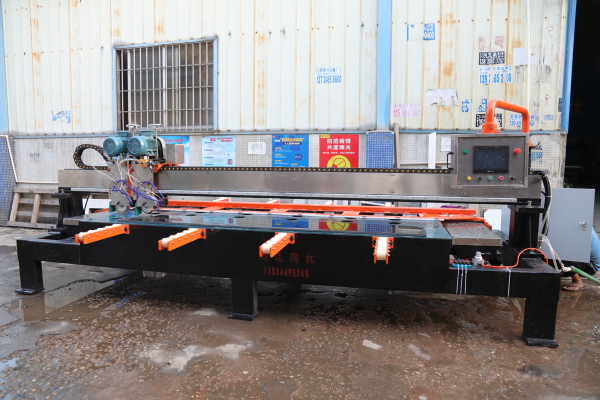 Automatic rock slab cutting machine: it can cut the rock slab in straight line, special shape and diagonal, mainly for the grinding, shaping and polishing of the table top of rock slab, and can mass produce all kinds of rock slab tabletop and horse belly tabletop. High efficiency, high precision and low cost.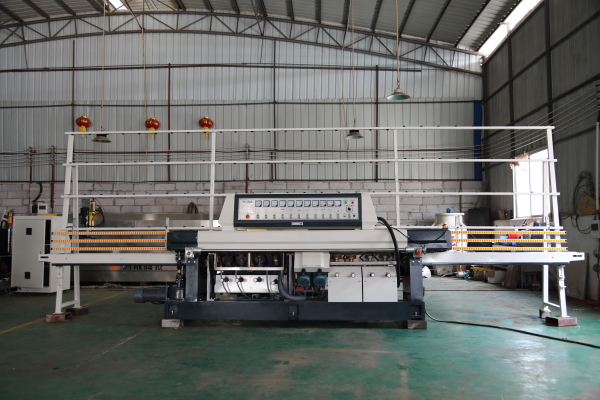 Automatic rock slab 45 degree edging machine: the working principle of the equipment adopts PLC programming type numerical control automatic system to grind the irregular edge of straight side, large bevel side, horse belly side and other tables. It integrates chamfering, edging, polishing and other functions in rapid prototyping. The finished product does not drop corners, no edge skipping, easy to understand, time-saving and labor-saving. It is a good helper for rock slab mass production and processing.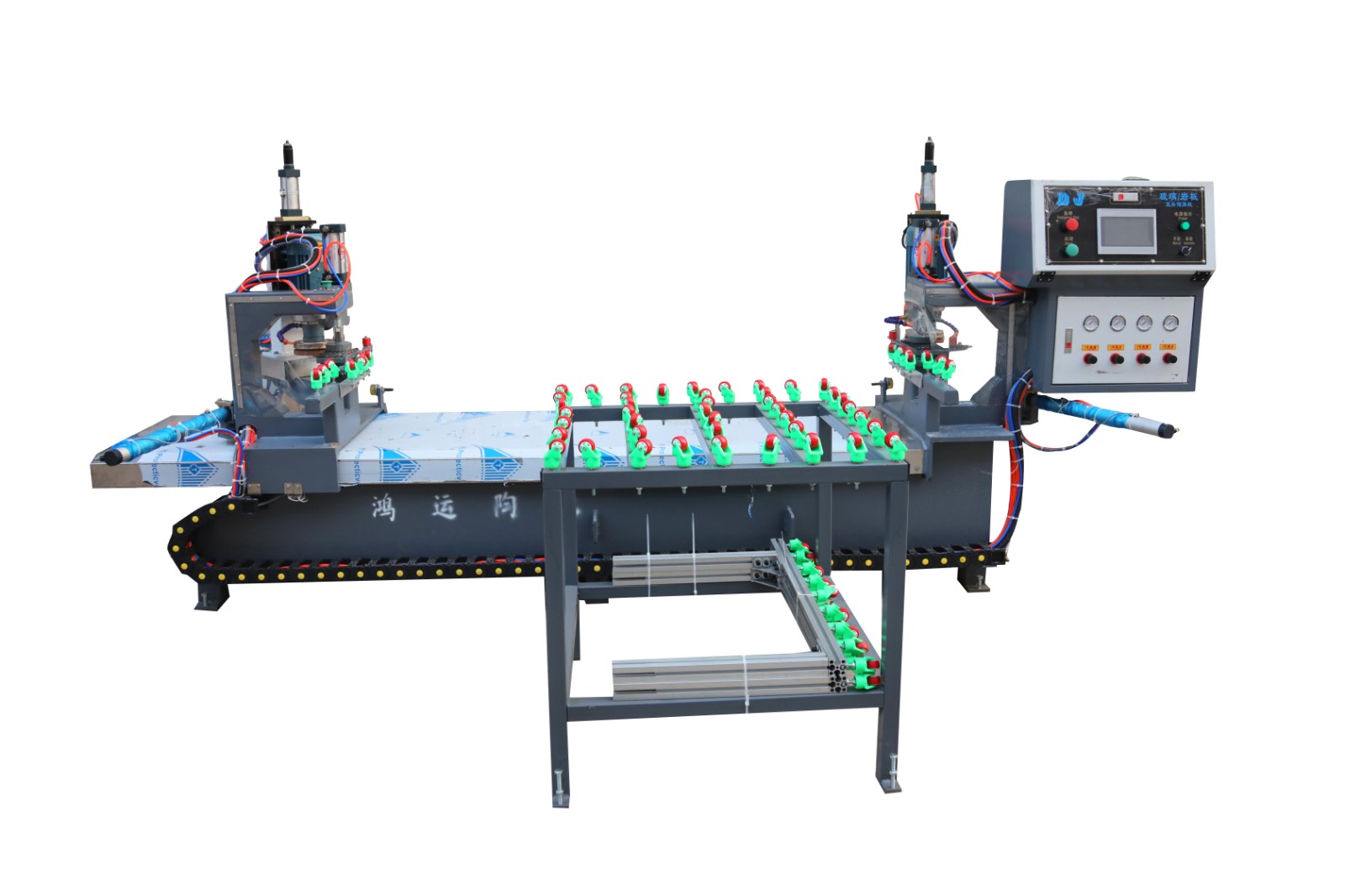 Rock slab CNC double head chamfering machine: the machine frequency control feeding, suitable for different sizes and thickness of rock slab bottom, straight line 45 degree, The swing function panel can be adjusted to process large inclined plane and other fine and rough grinding and polishing once. After polishing, the plane is close to the smooth degree of the matrix. When adjusting different processing thickness, it has the advantages of advanced structure, high accuracy, convenient operation, and continuous processing for the same thickness.
Hongyun rock slab machinery limited is located in baishaqiao Industrial Park, Shishan town, Nanhai District, Foshan City, Guangdong Province. It is a technology, industry and trade enterprise integrating R & D, manufacturing, sales and after-sales service of ceramic tile processing equipment manufacturers. Have a group of experienced engineers and professional and technical personnel, and have perfect ceramic tile processing machinery processing ability. If you want to buy rock cutting equipment, you can visit the factory directly or contact us online . The business manager will recommend your product according to your needs. Welcome to contact us.