Water jet is the high-pressure water generated by the supercharger, with a proper amount of sand and a computer-aided CAD system on the CNC cutting platform,which can perform ultra-high-pressure jet cutting on various objects: ceramics, stone, glass (except tempered glass ), Aluminum, stainless steel, steel, plastic and automobile interior parts, etc. It is a universal cutting machine. Five axis water jet can process all kinds of complex process drawings, and the cutting surface remain perfect.
1.Product features:
(1)New generation five-axis water jet,with 0-60 degree arbitrary cutting,achieve seamless splicing;
(2) German imported laser scanner, precise positioning;
(3)Gantry structure, imported TBI screw, guide rail,XY oil immersed track , dust proof and waterproof design;
(4)Imported high-pressure cylinders are used to ensure quality;
(5)Use ultra-high pressure supercharger system,which is stable and durable.
2. Technical Parameters:
Model

HS2015

HS2515

HS3020

HS4020

Structure


Gantry

Bridge

Gantry

Bridge

Gantry

Bridge

Gantry

Bridge

Cutting table size

2200×

1700mm

2700×

1700mm

3200×

2200mm

4200×

2200mm




Cutting

stroke

X axis




2000mm

2500mm

3000mm

4000mm

Y axis




1500mm

1500mm

2000mm

2000mm

Z axis




130mm

130mm

130mm

130mm




Accuracy

Cutting

accuracy


±0.1mm

Repeatability




±0.05mm

Traverse speed




6000/15000mm/min

Power supply




220V/380V/415VAC,50/60HZ
3. Configuration of AC five axis water jet
(1)CNC control system
Our company adopts a new type of CNC control system to make the arc cutting feed rate 0-15 m/ min. The system has a self-check guarantee diagnosis function, which is convenient for maintenance. as long as students learn the Auto CAD drawing software, they can perfectly combine with the CNC system, which is simple and convenient to use, and can quickly generate work orders.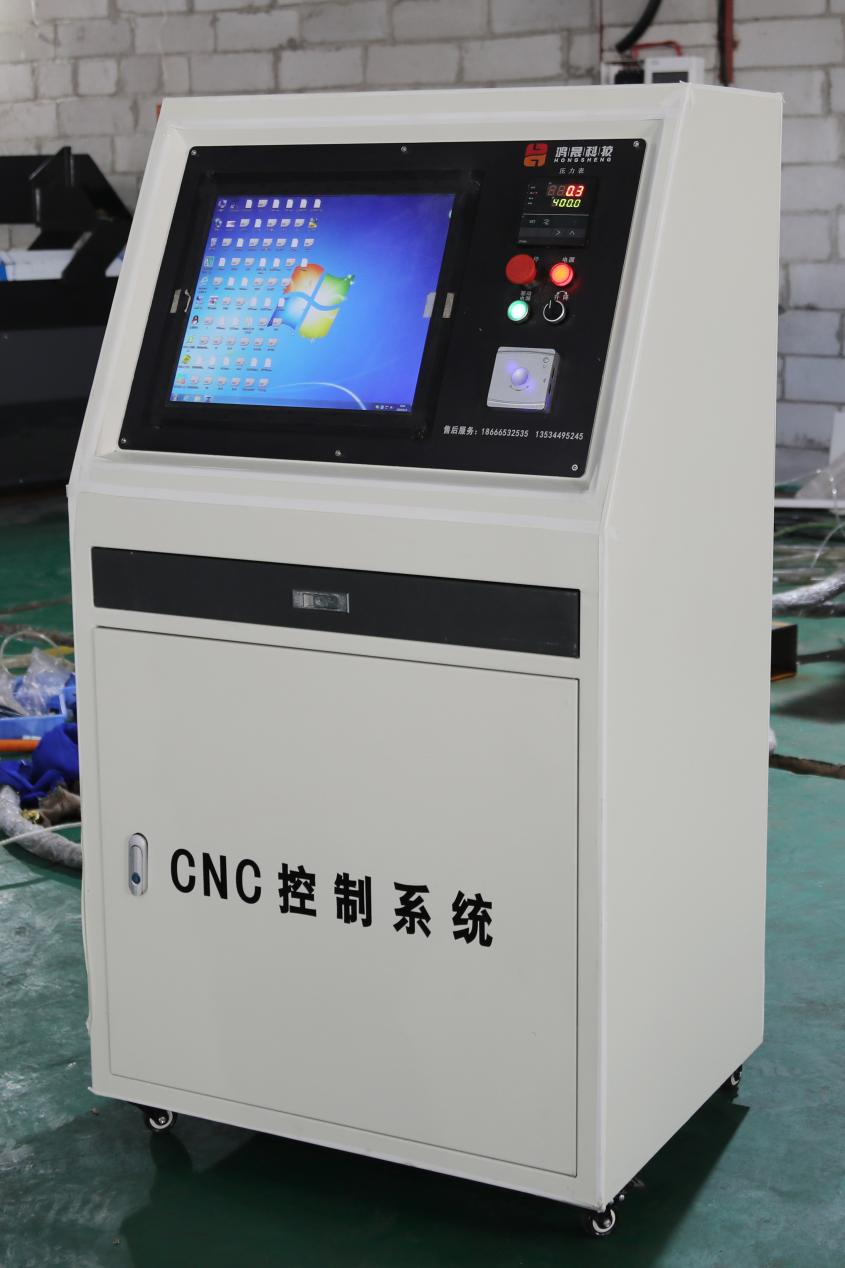 (2)Ultra high voltage Supercharger
HS-420Mpa ultra high voltage system is mainly used for ceramic, stone, glass, rock slab, metal. It is water-cooled cutting and pressurization, the main motor is: 37KW, the main parts of the high-pressure generator are imported materials, which is one of the most mature high-pressure systems in the current market and the most widely selected by users.
(3)Automatic sand supply system
The automatic sand supply system uses air pressure to send the water-jet sand to the small sand bucket above the cutting head. There is no need to stop when adding sand. The cutting will automatically supply sand, which realizes the automatic operation of water-jet cutting and greatly improves the working efficiency.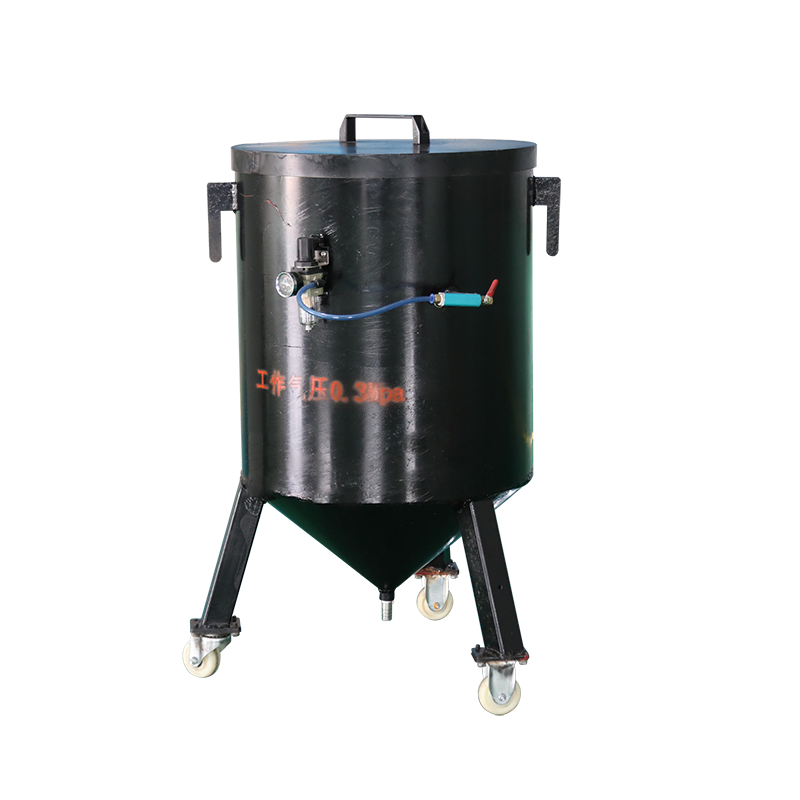 (4)Water jet cutting platform
The 5-axis AB linkage waterjet improves the shortcomings of the previous 4-axis and 3-axis waterjet cutting. The cutting plane is more perfect, the pattern effect is better, and the efficiency is higher. The 5-axis water cutting platform adopts imported screw rod and guide rail, the XY axis adopts the original oil immersed lubrication mode, and the effective waterproof and dust-proof structure ensures high accuracy and stability.
4、A full set of five-axis water jet:
5.The processing effect: