Pos:
Company
>
News
>
What machinery and equipment are needed to process porcelain tiles? What are the porcelain tile processing machinery?
NEWS CENTER
Present the latest real-time information for you
What machinery and equipment are needed to process porcelain tiles? What are the porcelain tile processing machinery?
time : 2021-10-11 11:53
views : 35
With the turbulence of porcelain tiles in the building materials industry, compared with traditional building materials and decoration materials, porcelain tiles have large specifications, strong moldability, diverse colors, fine texture, high temperature resistance, abrasion resistance, anti-permeability, and acid and alkali resistance, zero formaldehyde, environmental protection and health, etc., are applied to various fields of modern households.
Compared with traditional decorative materials such as glass, marble, and quartz stone in the field of building materials and decoration, porcelain tile material has stronger stability, better comprehensive physical properties such as strength and toughness, and has a larger application range and is widely used in dining tables, Countertops,bathroom countertops, wardrobe tops, cabinet tops, kitchen countertops and other household scenes.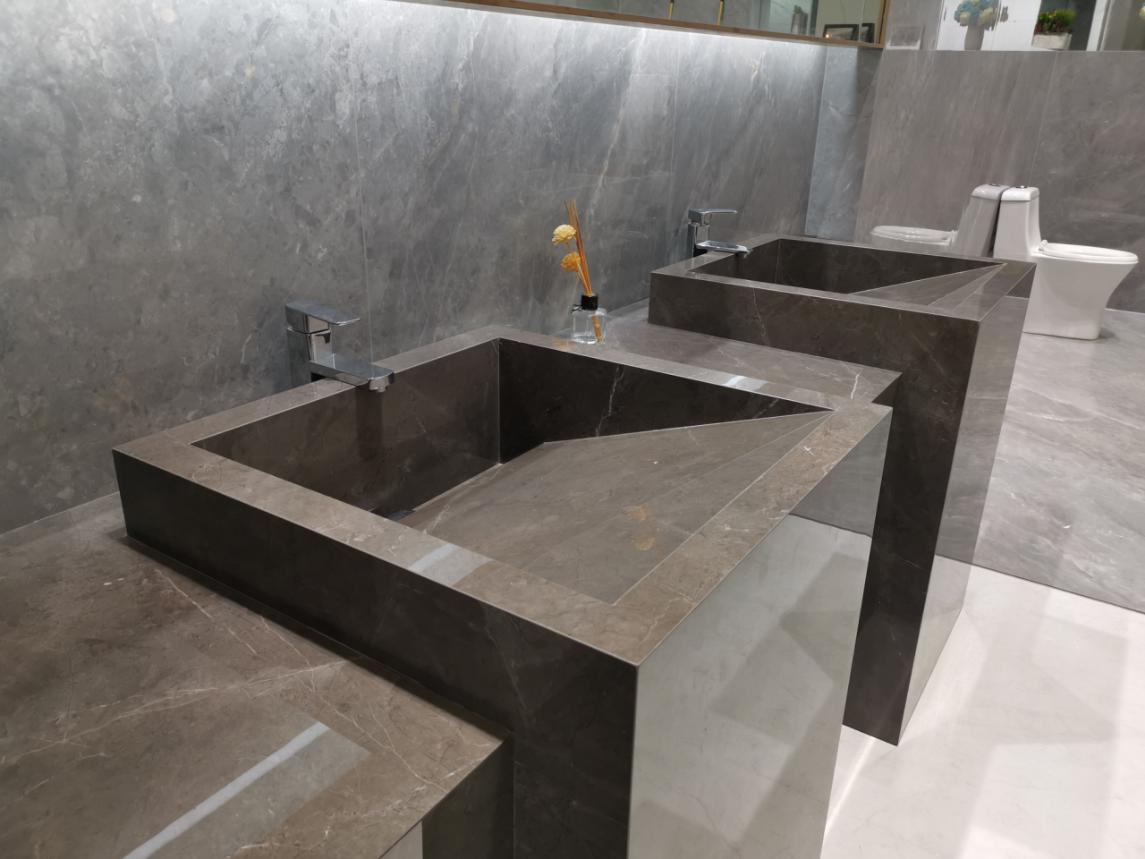 What machinery and equipment are needed to process porcelain tiles? At present, the supporting equipment for porcelain tiles suitable for general porcelain tile processing plants includes automatic porcelain tile cutting machine, porcelain tile special-shaped edging machine, porcelain tile AC five-axis waterjet cutting machine. These three porcelain tile supporting equipment basically meet the requirements of porcelain tile Most of the needs of the board processing plant.
   The following describes the performance of the porcelain tile equipment:
   1. Newly designed numerical control system, automatic fault detection function, frequency conversion speed regulation, electric lowering of the cutter head, numerical control adjustment of the size.
  2. The whole machine is easy to install, the working platform is thickened, and no foundation is needed. It can be installed and used directly.
  3. Stable operation, imported servo control mechanism, stable cutting, oil-bubble linear screw guide, high-speed, stable, reliable, and durable;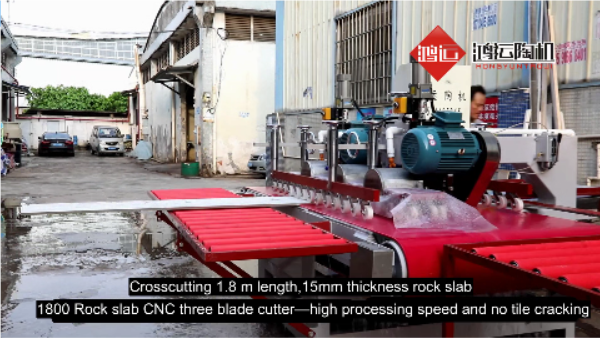 4. Water supply system: With automatic water circulation function to ensure dust-free cutting, reduce dust pollution, and increase power and efficiency.
  The supporting equipment used by each porcelain tile processing factory is somewhat different. When choosing machinery, you still have to choose according to your own processing needs, or you can report processing needs to the equipment manufacturer to provide them with equipment supporting solutions.
Hongyun Ceramic Machinery Co., Ltd. was established in 2008. It has 14 years of experience in the production of ceramic tile processing equipment and has accumulated countless experience in core technologies. The technology is mature and stable. The team has more than 30 technical employees. It is stable and reliable. It has no big and small heads, no edges, no corners, etc., and the maintenance is quite simple. If you want to buy porcelain tile processing equipment, please contact our sales manager through Whatsapp:(86) 152 7835 3800(same number on WeChat).