NEWS CENTER
Present the latest real-time information for you
How thick can the high pressure waterjet cutting machine cut?
time : 2021-06-11 14:59
views : 42
Water cutting, also known as waterjet, is a high-pressure waterjet cutting technology, which is a machine that uses high-pressure water jets to cut all kinds of materials. Under the control of the computer, the workpiece can be carved at will, and it is not affected by the texture of the material. Because of its low cost, easy operation, and high yield rate, waterjet cutting is gradually becoming the mainstream cutting method in industrial cutting technology.
It is known that if the cutting head of waterjet cutting stays for a while, and the cutting depth will increase with it. Therefore, the maximum thickness of waterjet cutting will not be too accurate. In fact, the cutting effect caused by the power of the waterjet, the quality of the accessories, the quality of the sand, etc. is different, and the thickness cannot be unified. Let's take a look at the Hongyun 4020 AC five-axis waterjet cutting machine.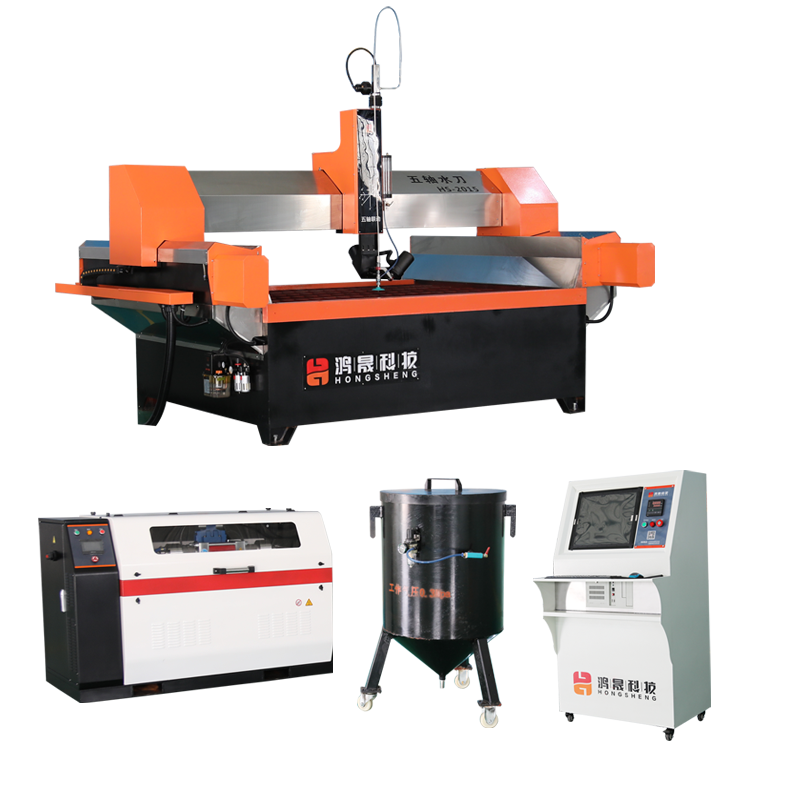 The advantages of HS-4020 AC five-axis waterjet cutting machine:
The Hongyun AC five-axis waterjet cutting machine can be used to cut the rock slab at an angle of 45 degrees to achieve seamless splicing; and the original German imported laser scanner is mounted on the cutting spindle to scan and locate large-size plates before cutting. This can ensure that the high-precision processing of waterjet cutting requires a five-axis waterjet. The advantage of the five-axis waterjet is that the cutting plane is perfect, and it can cut and process various complex process drawings. Our cutting platform adopts imported screw guide rails, XY uses oil-immersed rails, and an effective dust-proof and waterproof design structure to ensure that the accuracy and stability reach high-performance standards!
Product processing effect: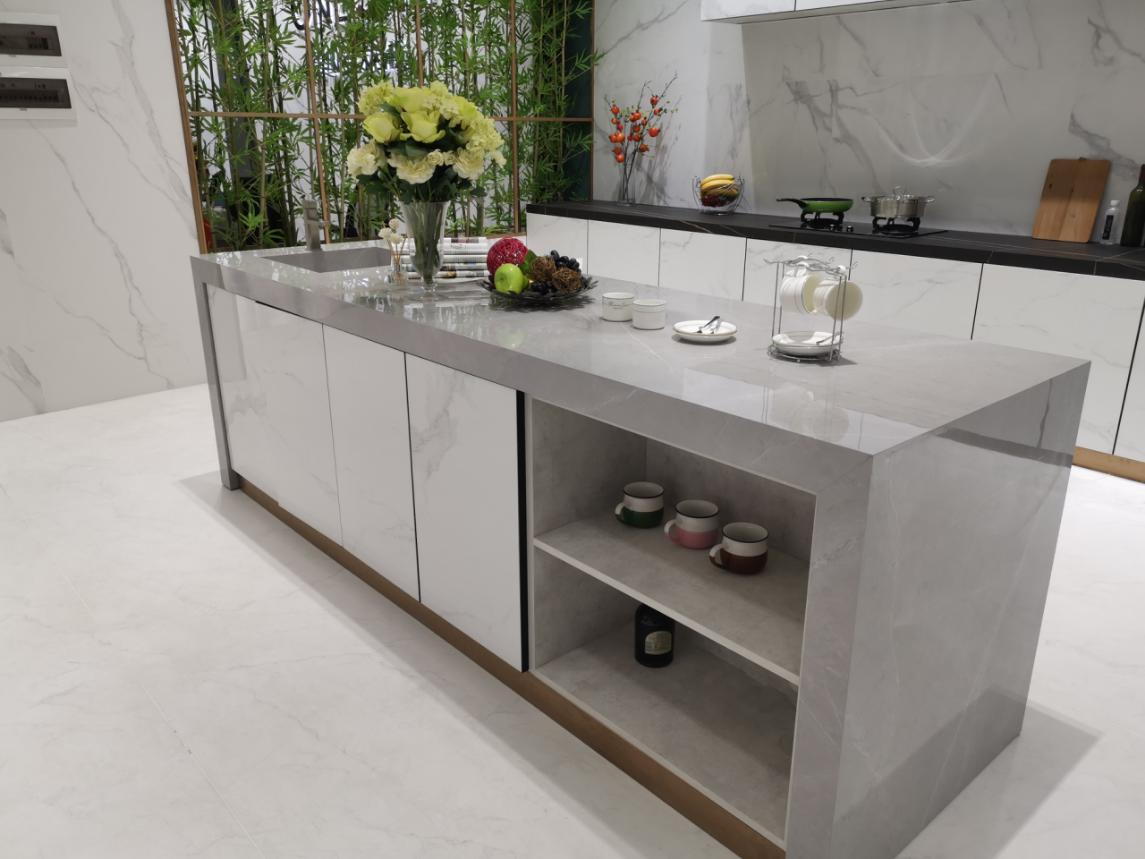 Foshan Nanhai Hongyun Ceramic Machinery Co., Ltd. is a production enterprise focusing on the field of ceramic tile deep processing equipment. It mainly manufactures arc polishing machine, full CNC tile cutting machine, hand-push CNC tile cutting machine, tile cutting machine, arc line polishing machine, stone edge grinding machine machine, ceramic tile chamfering machine, mosaic slotting machine and other ceramic tile deep processing equipment. Our company has integrated production, sales, installation, training, after-sales and one-stop service enterprises, which truly realizes the direct delivery from the factory to the customer. Without any dealer links, it greatly saves customers' purchase costs.